Closer
by
Aria Hawthorne
My rating:
3 of 5 stars
I received this ARC from NetGalley in exchange for an honest review.
**Sorry, Spoilers**
First of all, I really don't like giving lower ratings on any book. I really don't. I apologize to those that love the book because I'm going to feel like "that guy" that picks at a book and I hate to see that myself. I also usually try to avoid spoilers, but that's not happening today. It is what it is. So, I'd like to start out by talking about the positives.
I was really into the premise of the story, involving an independent alpha-type male that is a successful businessman having to humble himself and be at the mercy of a mere stranger due to rapid loss of vision. His need to attend important meetings and have unnoticed assistance was an interesting idea. I thought the character names were cool and different. The characters were well fleshed out. Their individual cultures and personalities were well described and felt in their different social situations. I enjoyed the banter and push/pull between Sven and Inez. They did seem to have chemistry that read genuine and not cliche or too easy. Their attraction at the beginning did seem gradual and fairly believable. And that's about it for me. There were some good scenes through the storyline, but the negatives niggled at me the whole time and just couldn't get past them. So here we go:
The first and most important thing that bothered me was the lack of explanation for Sven's vision loss. I'm an RN, and I don't think it takes a scientist to recognize that there needs to be more to Sven's loss of vision. Very little is explained about it medically other than the tests show no diagnostic reason. The only thing I can think of that could cause such a problem while having no medical findings would be a conversion disorder, also referred to as somatoform disorder. These are mental illnesses folks. This type of illness would be accompanied by severe stress and or depression and anxiety. His demeanor wouldn't have been quite what we saw. Sure he had anxiety when his vision worsened, but it should have been a major issue regardless of his sight getting worse. Then when he "gets the girl" it magically springs back to clear vision! Wow! Really? Too convenient for me. Also, I didn't like that the minute his sight was back he became a cocky jerk almost immediately. hmmm.
Next I didn't like the fact that we are to believe an architect worth millions if not billions of dollars does not have top notch legal representation protecting his personal work. Especially with the Li Long project. The sale of the Spire was a percentage buy-out from his partners outweighing his share, which is out of Sven's hands, but his personal designs are another story.
I didn't like the constant money flashing; $10,000 shoes, $100 tips, $3,000 this, $20,000 that. It got old. Flinging money on the ground in an art institute? I don't care that he was upset...still seemed ridiculous lol ughhh
I also had a hard time with the fact that he was paying Inez $5,000 a day and they didn't even practice a thing, not a backstory about their fake relationship, no practicing walking together, no secret signals for stairways. Nothing.
The art institute. The crazy notion here is that they felt there was nothing they could do about her NAKED photos being displayed. Ex-man Enzo claims that because she was ok with the photos being taken in the privacy of his home that it was confirmed consent. Yeah, no. Unless she has signed a release on the photos then that's not ok to display them. I'm also pretty certain a fancy art institute is not going to allow "just anybody" in to display their work of real-life stills without providing a signed release. She could have easily spoken to the institute and had them removed. She could have even sued Enzo to be honest. It wasn't a necessary part of the story, but could have been mentioned rather than saying "nothing could be done."
Lastly, everybody likes babies. It doesn't take much for even a man to take on a fondness for an infant. But for Sven to feel like he can't go on without the two of them after such a short time was a bit melodramatic for me. I'm all for him trying to win Inez back but not sure that was the tone I would have liked in this scenario.
So there it is. I rarely ever get nit-picky and point out all the things I don't like, but that's all that stood out to me in this one unfortunately. I don't regret reading it and I would honestly read from this author again. It had a lot of great moments along the storyline, but I personally couldn't get past some of the things that did not feel fully laid out in the medical or legal situations. It felt like loose ends. I would, for the record, liked to have given 3.5 stars if Goodreads would allow.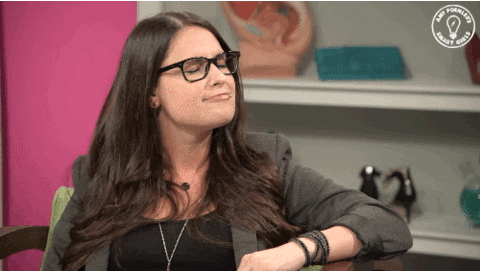 View all my reviews