Daydreamer
by
Chloe Asher
My rating:
4 of 5 stars
~~I received this book from GR in exchange for an honest review~~
To begin, I did not necessarily dislike this book, but it was missing something. Maybe some more outward emotion throughout. Maybe it was not my cup of tea...and fell a little flat for me in the middle. I'll be honest, at the end I wanted to throw my kindle...but that was before I knew the story continues. Somehow I initially thought it was a standalone! Whoops! Crisis everted! Anyway....
The book began quite intriguing and had me hooked pretty early on. Luna, the main character, had been plagued for years by selective amnesia, as stated late in the book. I think it may have been helpful if the diagnosis was mentioned early in the book, but it may be that I missed it. I was otherwise fascinated by Luna's assumed wakefulness and dream-states. You could decipher just enough when she would step out of reality and into this alternative consciousness as the edges of her vision would darken and become hazy. I like that it wasn't blatantly obvious. If it didn't happen that way, then she would might merely close her eyes and appear in another setting in different clothing, often during a different time of day. She had no knowledge of how she came to be there, but was accepting of it because she knew she had this affliction. As the story moves on, Luna befriends a woman from the coffee shop and two men. One man is the epitome of goodness and kindness while the other has a dark undertone to him. Enter: the love triangle. There are a few surprises and while I was pleasantly pleased with the near-end of the book, everything coming together and making sense, I was in a state of "what-the-what?" at the end! I want to say WHY I have an issue with the end in regards to her selective amnesia. What happened seemed very abrupt and didn't making sense with her slow progress through the book. It would give things away to talk about it so I digress.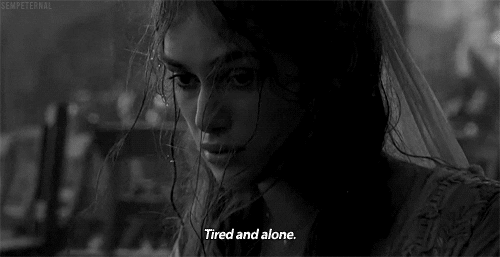 For the record, will not give a low rating based off of being unhappy with the ending. Lot of people do that and that's not my style regardless of how I feel. I feel like basing a book off of the ending completely disregards the effort and quality of the writing as a whole. That being said, my lower rating has to do with the first 80% where I just wanted something more to happen. I'm not even sure what...I felt like the journey through the story was slow. I kept pep-talking myself to just keep going, something will happen at the end. Boy did it ever! But I needed something more through the book. I think what may have been an issue was that I was still trying to solve this man mystery...all of them. Adam, Sloan, the cigarette-shadow-man, and I was also trying to figure out the meaning behind Luna's selective amnesia. As a nurse I know what often causes it and had ideas. I was correct in the end, but I kept anticipating and waiting as I read. Anyway I'm rambling.
Kudos to the author for this complicated plot with complex characters. They were well described and personified. They were easily visualized as well as their experiences. I would recommend this book to others....but maybe after book two is ready!!! No throwing kindles of books in outrage! :)
Personally I will be reading book two!
View all my reviews